To get the most affordable rates for life insurance, you will usually need to take a medical exam. Learn how to schedule, prepare for, and what to expect from the exam.

October 21, 2021  |  
Life Insurance

Editor's note: this article was updated in May 2020 to provide more clarity for customers who need to take a medical exam during the COVID-19 pandemic.
When shopping for life insurance coverage, as with anything else, most of us are searching for great value. Securing a policy that's a great value generally means it provides some perfect-to-you combination of quality, robust coverage and good pricing relative to similar products. If you manage to pay less for the same amount of coverage your neighbor has, even better.
If there were a perfect way to describe medically underwritten term life insurance, it would be "a great value." For most people who need coverage — which is usually individuals who have young families who rely on them financially — medically underwritten term life insurance provides coverage at an affordable price during the years your family needs it most.
There have been technology advancements in the life insurance industry to, in some cases, provide medically underwritten life insurance without a medical exam — and at no added cost for the convenience. For eligible applicants, we offer this type of coverage and experience at Haven Life, but the reality is that many people need to take a medical exam in order for us to provide them with the best pricing (i.e., greatest value) possible.
If you need to take a medical exam to get life insurance, this means you are on the path to getting coverage that's a great value and some much-needed peace of mind that your loved ones are financially protected.
Learn what to expect from your life insurance medical exam, why it's needed and what your options are for completing the exam.
Why life insurance companies require a medical exam
The reason medically underwritten life insurance is more affordable than other types of coverage is because the life insurance company has a better understanding of your health so it can provide a more accurate price based on the risk that a life insurance policy will need to be paid out.
The paramedical life insurance examination provides the best insight into your overall health and life expectancy. And with life insurance, generally the fewer assumptions a life insurance company is making about you, the lower your premium rates will be. By taking a medical exam, you can save thousands of dollars over the course of your coverage.
Did you know: You can use recent medical exam results
It's common for customers to price compare coverage options among several different insurance companies and go with the best rate. And sometimes, you might even take a medical exam but ultimately decide to not buy coverage through that insurer.
Good news: If you have taken a life insurance medical exam in the past two years, it's likely we can use those results to provide your final offer and rate. And vice versa, by the way — if you decide to turn down your Haven Term offer, you can use the exam results with another life insurance company. So basically if you know you need life insurance, there's no harm in getting the medical exam out of the way.
If you'd like for us to access results from a recent life insurance medical exam, please reach out to customer success for assistance.
Your medical exam options
Due to COVID-19, applicants for the Haven Term life insurance policy now have 120 days to complete the medical exam. Beginning in March, we extended the allotted time for a medical exam to help ensure the safety and health of customers and examiners as well as to prepare for limitations in exam availability due to city and state mandates.
The third-party exam administrator we use, ExamOne, has rigorous safety procedures in place to protect patients and employees from coming in contact with infectious diseases. And now, with stay-at-home orders lifted in many cities, medical exam operations are up and running at a near-normal level.
If you're ready to schedule your medical exam, you have a couple options:
P.S. If you're not sure how to schedule your medical exam, our customer success team is happy to assist.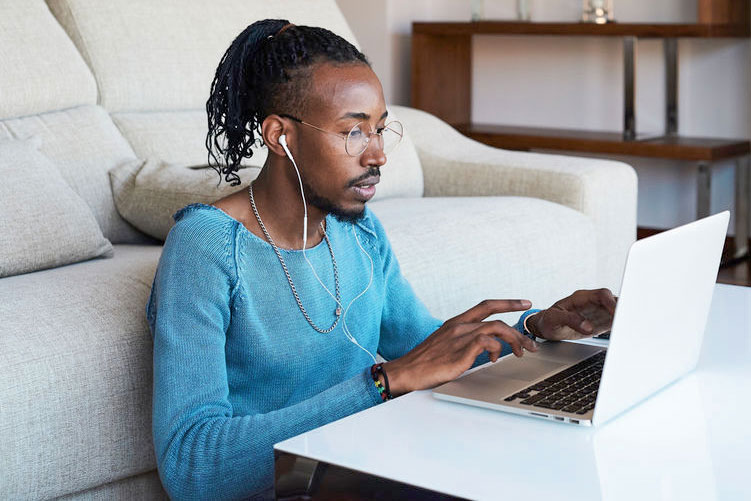 #1: Have the examiner come to you
If you're comfortable and your city and state mandates support it, most customers prefer to have a medical examiner come to their home for the exam. It's quick. It's convenient. And ExamOne paramed examiners practice the utmost care and professionalism when administering a mobile examination.
Most cities and states currently support at-home medical exam tests. Currently, mobile exams are not available in New Hampshire, Rhode Island, or Vermont.
When ExamOne calls to schedule your paramedical exam, you will be notified whether the mobile offering is possible.
#2: Visit an exam center
Your life insurance medical exam can be taken at a local Quest Diagnostics Center or designated laboratory. With more than 700 locations, Quest Diagnostics Centers generally offers a wide range of appointment times and days — even weekends. When ExamOne calls to schedule your paramed exam, they will work to find you an available appointment at a nearby exam center.
Most exam centers are operating normally at this time, so you shouldn't have issues scheduling an appointment at a time and place that's convenient for your schedule. If you experience any issues, please contact customer success.
What to expect during the paramed exam
When you schedule the medical exam for your insurance policy, you will be asked about your health history, medications you take and details about recent medical treatment you may have received.
Additionally, because of COVID-19, ExamOne will now ask about recent travel, any symptoms you may have experienced in the past two weeks, or if you have come into contact with someone who has COVID-19. If you answer yes, they will ask to schedule the exam at a later date. For the health and safety of examiners and other customers, please be honest.
The health exam might seem intimidating but it's actually a pretty straightforward process. The exam itself takes about 20 to 30 minutes and the paramedical examiner who's conducting the exam can meet you at your home, your work or the exam office. The insurance company pays for the exam so it doesn't cost you anything other than a little of your time.
Pro tip: If you're feeling nervous about the exam, schedule it to take place wherever you're most comfortable.
To start things off, the paramedical examiner might ask you some questions about your family's medical history. You'll also be asked about any medications or supplements you're currently taking, whether you smoke, drink or use drugs, what type of job you have and the kinds of hobbies you engage in.
Once that's out of the way, the paramed will:
Take your blood pressure
Check your pulse
Measure your height and weight
Collect a blood and urine sample
Depending on the insurer's requirements, you may also be asked to complete an electrocardiogram or EKG. And in case you're wondering, paramedical examiners are certified medical professionals trained in drawing blood and taking specimens.
Very pleasant experience, well structured process, very accommodating in terms of medical exam dates/location.

Overall application was an average/good experience. Did require a medical exam even though I'm under 40 and in great health. That kind of dragged the process out. First schedualed exam was canceled last minute as well. But rates were pretty good. Website is a little rough around the edges, has room for improvement.

Very easy and quick. From start to finish including medical exam, it was all less than three weeks. Rates where fantastic and worked for our family.

Fast, fair and efficient. From the moment I requested information to the time I signed my policy online, it was smooth sailing. The nurse who visited my home was very cordial & friendly. I'm glad I got my insurance through Haven Lite

Simple and easy. medical exam was required and the final approved premiums were close to the original preliminary quote. All done!
Preparing for a life insurance medical exam
You can't study for this exam; it's not like taking college finals or your driving test. But you can take steps to ensure that your results accurately represent your health.
At least one week before the health exam:
Eat foods that stabilize your blood pressure and cholesterol levels like leafy greens, oatmeal, avocados, and nuts.
Avoid processed foods that are high in sodium and sugar. They can elevate your blood pressure and sugar levels.
Drink at least 8 glasses of water per day to flush toxins out of your system. Consider reducing your intake of coffee, caffeinated tea or energy drinks since too much caffeine could skew your blood test results.
If you drink socially, avoid alcohol beginning a few days prior to the exam.
24 hours before your medical exam:
Get plenty of sleep the night before the health exam.
Limit your intake of salty or high-cholesterol foods
Skip your regular exercise routine, since that could affect your cholesterol levels or the levels of protein in your urine.
Avoid stressful situations as much as possible, which could cause elevated blood pressure.
Consider fasting at least 12 hours before the exam is scheduled. Talk to your primary care doctor or another medical professional about whether fasting is appropriate.
If you're fasting the day before, that includes skipping your morning coffee. Even black coffee can raise blood pressure results. Not only that but it can dehydrate you, making it harder for the paramed to draw a good blood sample or urine specimen.
On exam day:
Continue to avoid caffeine. Hydrate with water instead. Bring a snack to eat afterward if you've been fasting for the exam.
Wear lightweight comfortable clothing. It will make checking your blood pressure and collecting a blood sample easier, and it may save you some pounds on the scale.
Bring a photo ID, and be ready to provide names and dosages of any medications you take.
Proactively tell the examiner about any history you may have of faintness when providing a blood sample or donating blood.
Reschedule the exam if you're not feeling well.
Other medical exam do's and don'ts:
Do consider rescheduling if the exam falls at the beginning of your menstrual cycle since that could contaminate your urine sample.
Do skip substances and foods which could result in false positives for drug use, such as poppy seeds, Vitamin B12 supplements, cold medicine and decongestants, sleeping pills or tonic water.
Do tell the paramedical examiner if you're afraid of needles or if you'd prefer to do the blood pressure test last so you have time to calm your nerves.
Do schedule your physical exam as early in the day as possible so you're well-rested and able to focus on the paramed's questions.
Don't leave out any of your medical history, even if something seems irrelevant. The insurance company needs all your information to accurately gauge your health.
Don't use any recreational or illicit drugs for at least 30 days before the exam. This should be a no-brainer but it's worth a reminder.
Don't schedule a medical exam if you are feeling sick or think you may have some kind of illness.
Once you complete the physical exam, you will be provided with a barcode number to view your results online. With that number, you can register online to be notified when the results are available.
Lastly, don't panic if the life insurance rate you're assigned isn't the one you expected. You can always apply for a new policy later or ask your insurer to reconsider your rate class if your health has improved. Of course, this will likely entail going through another health exam, but it could be worth it if it allows you to pay a lower life insurance premium.
You've already taken an important step toward financially protecting the people you love with life insurance. Your life insurance application is submitted, and you're officially in the homestretch.
The medical exam is a necessary step for many applicants who want to get the best value with their life insurance coverage — the coverage they need at a competitive price. You've got this, and remember we're here to help (or lend a reassuring ear) if you need it.
About Brittney Burgett
Brittney Burgett is the marketing and communications director at Haven Life, a customer-centric life insurance agency backed and wholly owned by MassMutual. She joined the startup more than five years ago as one of the first ten employees and oversees external communications, content, SEO and various other growth marketing initiatives.

Brittney is a passionate leader who believes that managing your financial life doesn't need to be intimidating or complicated and brings that philosophy to all the editorial and brand work at Haven Life. Prior to her role at Haven Life, Brittney worked in public relations, her client list included brands in the tech, food and nutrition spaces.
Read more by Brittney Burgett
Our editorial policy
Haven Life is a customer-centric life insurance agency that's backed and wholly owned by Massachusetts Mutual Life Insurance Company (MassMutual). We believe navigating decisions about life insurance, your personal finances and overall wellness can be refreshingly simple.
Our editorial policy
Haven Life is a customer centric life insurance agency that's backed and wholly owned by Massachusetts Mutual Life Insurance Company (MassMutual). We believe navigating decisions about life insurance, your personal finances and overall wellness can be refreshingly simple.
Our content is created for educational purposes only. Haven Life does not endorse the companies, products, services or strategies discussed here, but we hope they can make your life a little less hard if they are a fit for your situation.
Haven Life is not authorized to give tax, legal or investment advice. This material is not intended to provide, and should not be relied on for tax, legal, or investment advice. Individuals are encouraged to seed advice from their own tax or legal counsel.
Our disclosures
Haven Term is a Term Life Insurance Policy (DTC and ICC17DTC in certain states, including NC) issued by Massachusetts Mutual Life Insurance Company (MassMutual), Springfield, MA 01111-0001 and offered exclusively through Haven Life Insurance Agency, LLC. In NY, Haven Term is DTC-NY 1017. In CA, Haven Term is DTC-CA 042017. Haven Term Simplified is a Simplified Issue Term Life Insurance Policy (ICC19PCM-SI 0819 in certain states, including NC) issued by the C.M. Life Insurance Company, Enfield, CT 06082. Policy and rider form numbers and features may vary by state and may not be available in all states. Our Agency license number in California is OK71922 and in Arkansas 100139527.
MassMutual is rated by A.M. Best Company as A++ (Superior; Top category of 15). The rating is as of Aril 1, 2020 and is subject to change. MassMutual has received different ratings from other rating agencies.
Haven Life Plus (Plus) is the marketing name for the Plus rider, which is included as part of the Haven Term policy and offers access to additional services and benefits at no cost or at a discount. The rider is not available in every state and is subject to change at any time. Neither Haven Life nor MassMutual are responsible for the provision of the benefits and services made accessible under the Plus Rider, which are provided by third party vendors (partners). For more information about Haven Life Plus, please visit: https://havenlife.com/plus.html
Good service with easy and relaxed communication that was not pushy. Helped with what I wanted and the whole process maybe took 25ish minutes from calling to getting approved to setting up my online access. (if you are approved right away)

The online experience was extremely simple and took all of the intimidation out of the application process. I appreciate how fast I was able to complete the account setup.

Great Life insurance company, your treated like a individual not just another number added to the bunch.

I love the process through Haven Life, as the application was easy to complete, and the medical exam was done at a facility near my home. Customers also have the option to have the medical examiner visit their home; however, I preferred to visit a nearby lab. Finally, I got a fair price for a 30-year term life insurance with Mass Mutual. I am delighted because the process was easy, and the underwriter did not make a huge issue like other insurance companies I have tried in the past, and the whole process took less than a week to complete. I am at peace know that should something happen to me; my family will be covered.

The website is easy to review. Coverage level I requested meant testing. That was a little clunky due to communication between their 3rd party, but haven life agents were timely with email communication. Overall the rate was a little higher than expected, but glad to have the insurance. Really liked using the slider to determine the final coverage. After policy issued, website shows a new perk so come so looking forward to seeing what that is about