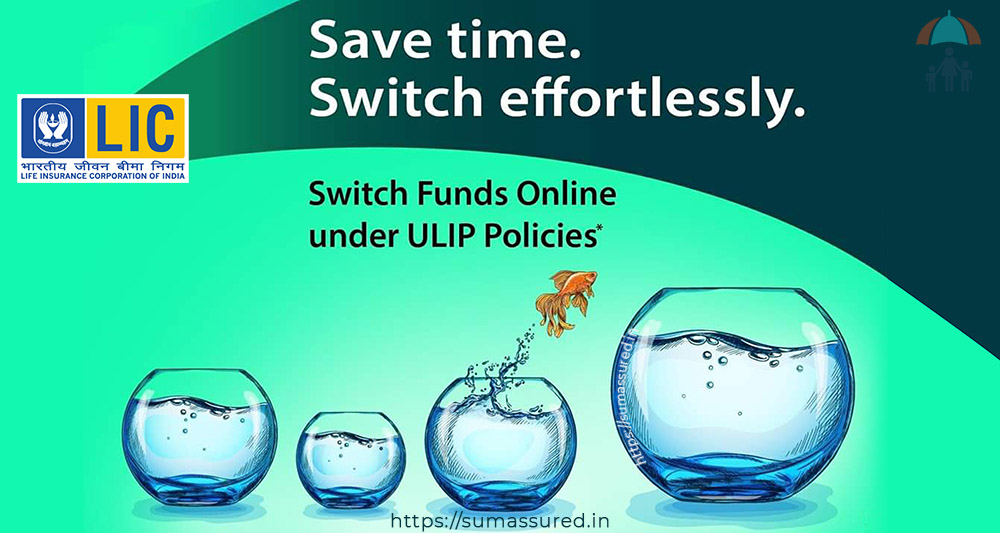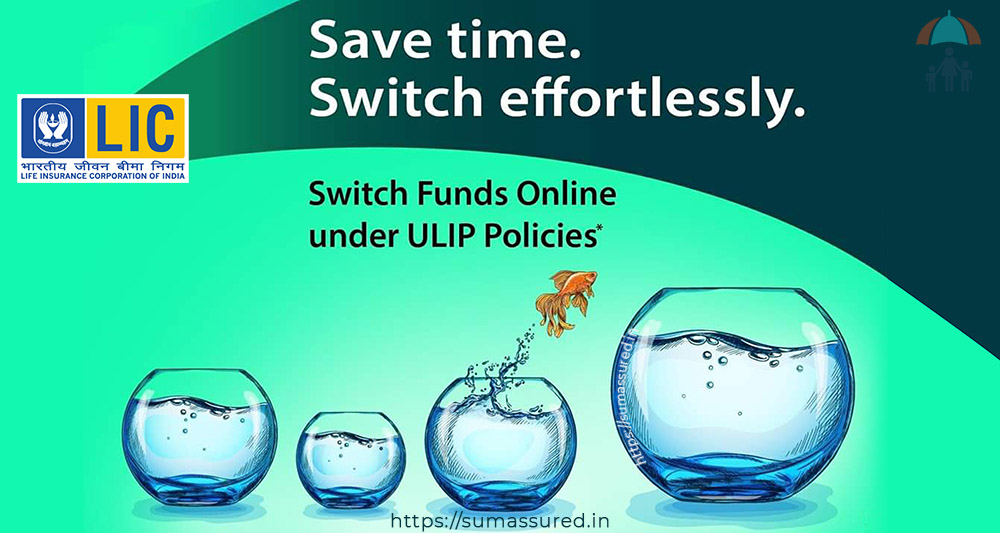 Do you have a LIC of India's ULIP policy? Then it's good news for you! Now you can switch funds online in LIC ULIP policies through LIC's e-Services portal. Earlier the LIC policyholders had to give a written application in the branch to switch the funds in their ULIP policies. Now it made simple and easy as never before. So, before we know how to switch funds online in LIC ULIPs? First, we must know what are the funds in LIC ULIP policies.
Funds in LIC ULIP policies
Currently, LIC of India has 3 ULIP policies that are currently available for sale. These policies are LIC's Endowment Plus (Plan No. 835), LIC's Nivesh Plus (Plan No. 849), and LIC's SIIP (Plan No. 852).
Just like almost all other ULIP plans of LIC of India, all the above policies have 4 different funds. These funds are namely, Bond Fund, Secured Fund, Balanced Fund, and Growth Fund. These funds are designed according to various risk profile individuals. In other words, despite taking a ULIP policy, an individual can choose a low-risk fund as per his choice and switch to other funds also. The table given below has summarised the details about these funds.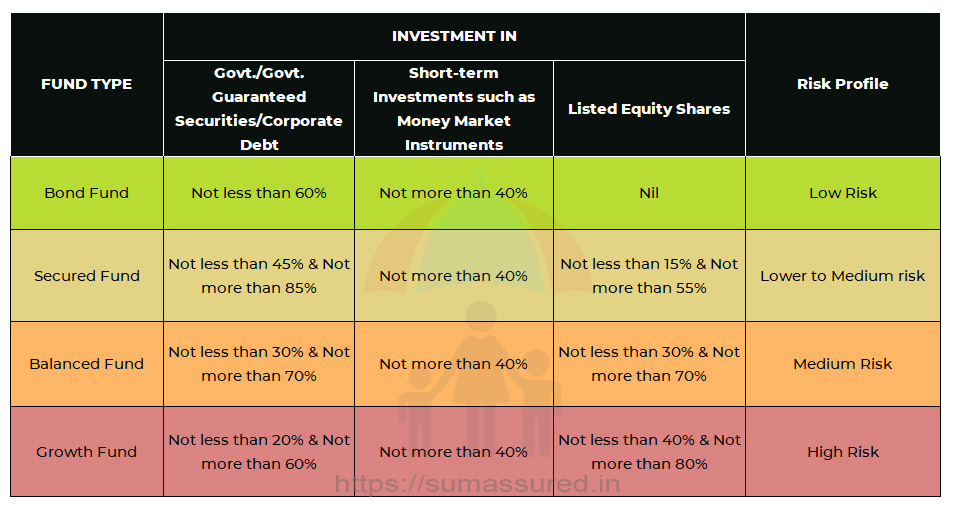 What is the switching of funds in ULIP policies?
Fund switching is an option given to policyholders of ULIPs to move their investments from one fund to another, within one plan. As an investor, you have the choice to move between different types of funds offered in a ULIP policy to suit your needs. This facility offered by the insurance company in ULIP investment is called fund switch.
So, according to your risk appetite and to encase opportunities to get good returns, you can move to the equity fund from your debt fund using this mechanism. In the same manner, if you want a steady income flow, switch to debt funds. If you want a mix of both, you can choose a balanced fund or secured fund as per your requirements.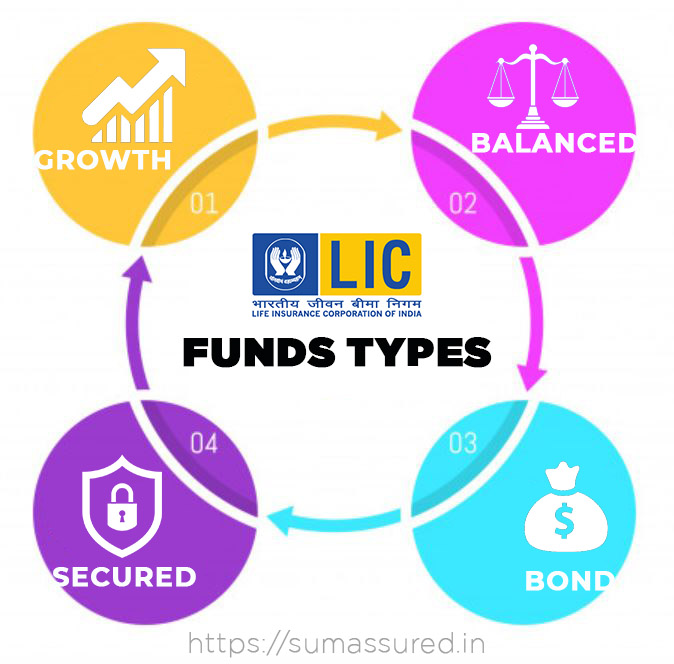 Who can register the request to switch funds online in LIC ULIP
Policyholders Registered for Premier Services only can register the request for Switching. Online Switching will be allowed only under policies on one's own life and on the life of minor child/ren and where premiums are paid up to date. The policyholder has to pay the gaps, if any under the policy, before registering a request for switching
Procedure to switch funds online in LIC ULIP Policies.
Recently LIC of India has introduced a new online feature through its e-Services. This feature is will enable the LIC policyholder to switch funds online in LIC ULIP policies. If you are on LIC e-Services and have registered your policies for Premier Services, then you can avail of this facility. If you are not registered on LIC e-Services or not registered for premier services, then click this link to know more about it. Let's see the procedure to switch funds online in LIC ULIP policies.
Login to LIC of India's customer portal. Visit the official website of LIC of India or click here to go to the LIC Customer Portal log in page, if already registered.
On the dashboard of the LIC customer portal and click on the Service Request(s) button.

3. From the service request drop down list select the option Online ULIP Switch Fund.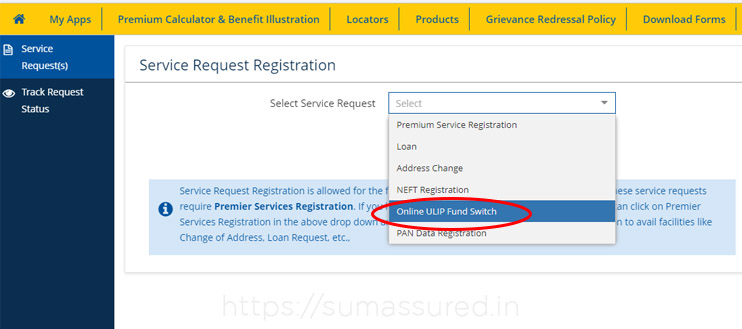 4. After the selection of the Online ULIP Switch Fund from the dropdown menu from the services request list, you get some details about the fund switch and other related details. Agree with the term and conditions and click Proceed.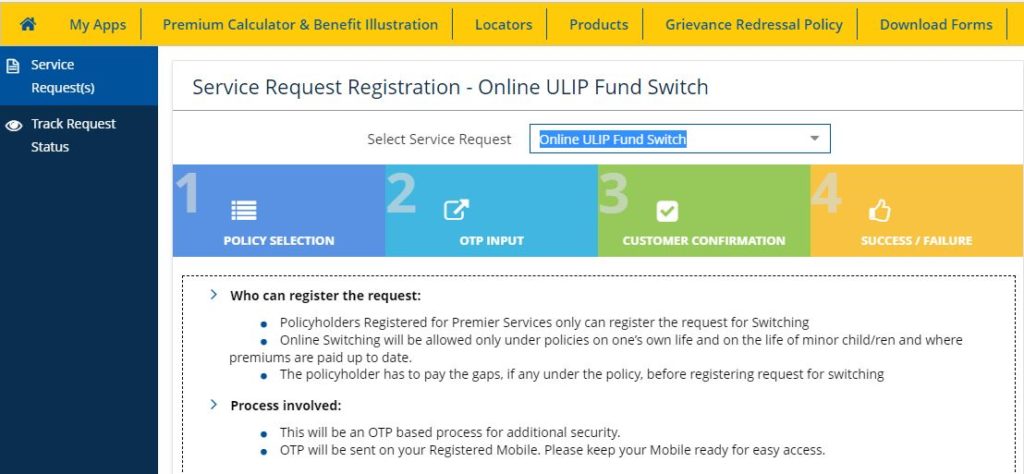 5. After clicking on the proceed button, you will get the list of all of your registered ULIP policies (which are registered with premier services). Select the policy from the shown policy in which you want to do the fund switch.
6. An OTP will be generated and you will get it on your registered mobile number. Fill the OTP on the designated area and confirm to proceed to switch funds online in LIC policy.
7. After confirmation, you will see the details about your current fund and the option to choose the new fund as per your need.
8. Select the new fund and confirm. you will get the successful message for your request and an email and SMS will be sent on your registered email ID and mobile number for your reference.
9. After confirmation by the LIC on the next working day, your fund switch request will complete and you will receive confirmation for the same on your email ID and mobile number.
Number of switches allowed
Only one switching request per policy can be registered in a business day.
Once a Switching request is registered, it cannot be cancelled.
You can do an unlimited number of switches. The first four Switches are free for every Policy Year subject to policy conditions. The Switching Cost is Rs. 100/- for which an equivalent number of Units will be deducted from the total number of units available under your policy from 5th Switching onwards in a policy year.
Applicability of Net Asset Value
For any request for Switching of Fund type under a ULIP policy, received up to 3.00 pm of any Business day the NAV applicable would be the Closing NAV of that particular Business day.
Correspondingly for all requests for Switching of Fund type under a ULIP policy, received after 3.00 pm of any Business day the NAV applicable would be the closing NAV of the next Business day.
The Business day by default would be the day on which the Corporate Office of LIC is working and for which the NAV has been declared.
The Closing NAV for a particular Business day would be declared by the Corporate Office of LIC on a daily basis.
NAV will be applied as per the date & time stamp of the request registered on Portal.
If you have any other questions related to LIC servicing then just mail us at [email protected]. You can also comment below. Share if you liked this information useful because Sharing is caring!